About us
Our Story
The journey of Muscle Fibre began in the year 2001, when our founder, Mr. Manish Yadav, embarked on a personal quest for excellence in the world of bodybuilding. It was during his preparation for the prestigious Mr. Delhi Bodybuilding Championship in the heart of India's capital that the seeds of the Muscle Fibre brand were sown.
As he dedicated himself to rigorous training and unwavering discipline, Mr. Yadav noticed a significant gap in the market. There were plenty of fitness and nutrition brands, but very few that truly catered to the needs of professional bodybuilders and serious fitness enthusiasts. This realization ignited a spark of ambition within him.
However, it wasn't until years later, while working as a consultant in the bustling world of investment banking in London, that the idea of Muscle Fibre would resurface. A European company seeking to expand its presence in India sought Mr. Yadav's expertise in mergers and acquisitions. It was during this time that the dormant idea of Muscle Fibre was rekindled, this time as a tangible business plan.
Determined to turn his vision into reality, Mr. Yadav made a bold decision. He bid farewell to the world of mergers and acquisitions and founded Supplement Sack Pvt. Ltd., with Muscle Fibre as its flagship brand. This marked the beginning of a remarkable journey into the world of fitness and nutrition, driven by a relentless passion for excellence.
From those humble beginnings in the corridors of professional bodybuilding, through the boardrooms of international business, Muscle Fibre has grown into a brand that embodies the spirit of dedication, innovation, and unwavering commitment to quality. Today, we are proud to offer a comprehensive range of products and services that cater to the diverse needs of our valued customers.
Our story is a testament to the power of a dream, the pursuit of perfection, and the unwavering dedication of a visionary founder. We invite you to join us on our journey and become a part of the Muscle Fibre family as we continue to redefine fitness and nutrition for the modern age.
Mission
Our mission is to provide every single athlete with world-class nutrition to empower them to reach their full potential and achieve their fitness and performance goals. We are committed to delivering the highest quality, scientifically-backed supplements and support, ensuring that every athlete has the fuel they need to excel in their journey towards greatness.
Vision
Our vision at Muscle Fibre is to build an integrated ecosystem of transparent and accessible resources, where the path to optimal health and peak athletic performance is as close as reaching out your hand. We aspire to revolutionize the fitness and nutrition industry by providing athletes and sports enthusiasts with not only the finest products but also the knowledge, support, and inspiration they need to thrive. Our ultimate goal is to empower individuals to break barriers, redefine their limits, and inspire the world through their achievements in the realm of health, fitness, and sport."
Our Values
Excellence: We are committed to excellence in everything we do. From the formulation of our products to the quality of our customer service, we strive for the highest standards to ensure the best results for our customers.
Transparency: Transparency is at the core of our operations. We believe in open and honest communication, providing our customers with clear information about our products and practices, fostering trust and confidence.
Customer-Centric Approach: Our customers are at the heart of our business. We listen to their needs, value their feedback, and work tirelessly to meet and exceed their expectations.
Innovation: We embrace innovation as a driving force for progress. We continuously research and develop new products and solutions to stay at the forefront of the fitness and nutrition industry.
Integrity: Integrity is the foundation of our brand. We conduct our business with the utmost integrity, ensuring that our products are safe, effective, and honestly represented.
Empowerment: We aim to empower athletes and sports enthusiasts to take control of their health and performance. We provide knowledge, tools, and support to help them reach their goals and unlock their full potential.
Sustainability: We are committed to sustainability and responsible sourcing. We strive to minimize our environmental impact and contribute to a healthier planet for future generations.
Passion: Our team shares a deep passion for fitness, health, and well-being. This passion drives our dedication to helping others achieve their fitness and performance aspirations.
These values reflect the principles and ethos that guide Muscle Fibre in its mission to provide world-class nutrition and support to athletes and individuals pursuing a healthier, more active lifestyle.
Commitment to Quality
At Muscle Fibre, our unwavering commitment to quality is the cornerstone of everything we do. We understand the pulse of our consumers, and it has always been our driving force to provide industry-first solutions that address their unique needs and concerns.
Product Authenticity: We recognize the challenges of counterfeit supplements and the frustration of finding the scoop in a new jar. To address these concerns, Muscle Fibre introduced an SMS-based product authenticity mechanism. With us, you can trust that every Muscle Fibre product is genuine and designed specifically for Indian bodies, ensuring enhanced protein absorption for superior results and performance.
Tailored for Indian Bodies
We take pride in formulating products specifically designed for Indian bodies. Our research and development efforts are geared towards enhancing protein absorption, leading to superior results and performance for our valued customers.
High-Quality Ingredients & Processes
Our passion for delivering international-grade fitness supplements drives us to source the finest whey and flavors from around the world. We spare no effort in ensuring that our products meet the highest standards of quality and taste.
State-of-the-Art Manufacturing
To deliver products that empower your fitness journey, we manufacture our supplements at an FSSAI and HACCP certified state-of-the-art plant. This commitment to excellence means that every supplement undergoes rigorous testing and multiple quality checks before it reaches your hands, empowering your reps and sets with the highest quality nutrition.
Research-Oriented Approach
Driven by the desire to surpass your expectations, we have assembled a team of pharmaceutical experts and renowned professionals in the field. This collaboration has resulted in path-breaking formulations that not only deliver unmatched taste but also provide the results you seek in your fitness journey.
Our commitment to quality is not just a promise; it's a guiding principle. We are driven by our passion for excellence, and we are proud to provide you with the best-in-class fitness supplements that support your journey toward a healthier, fitter you.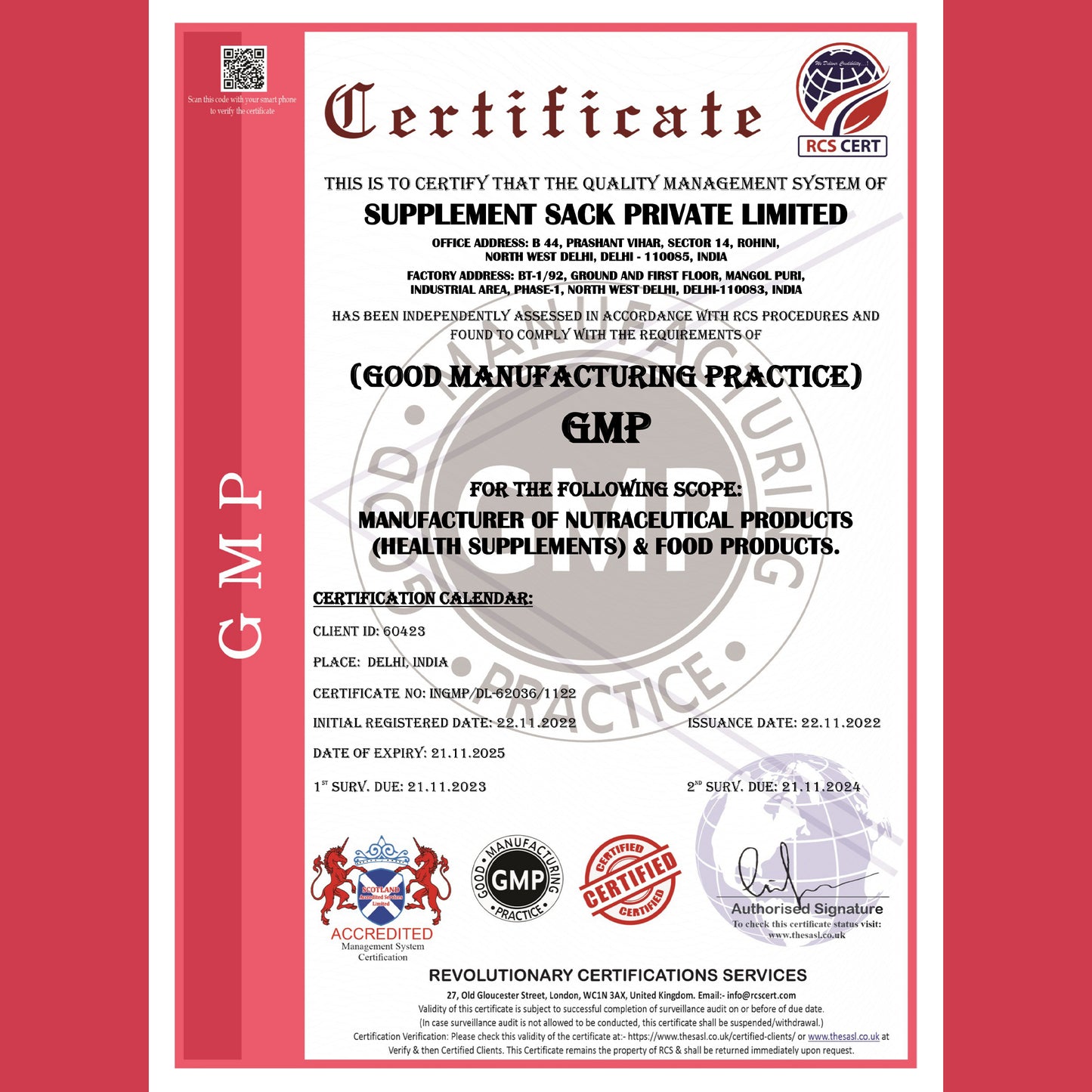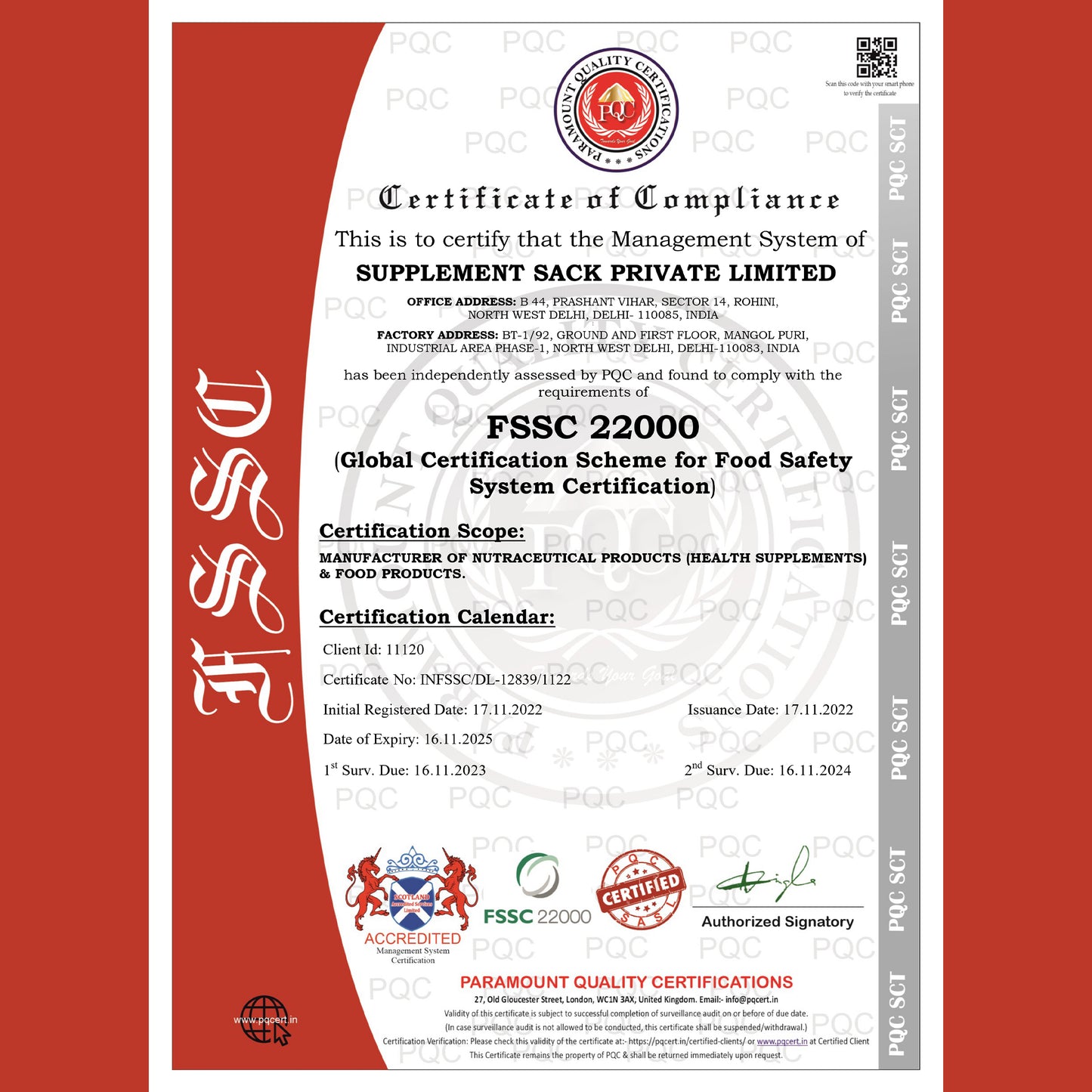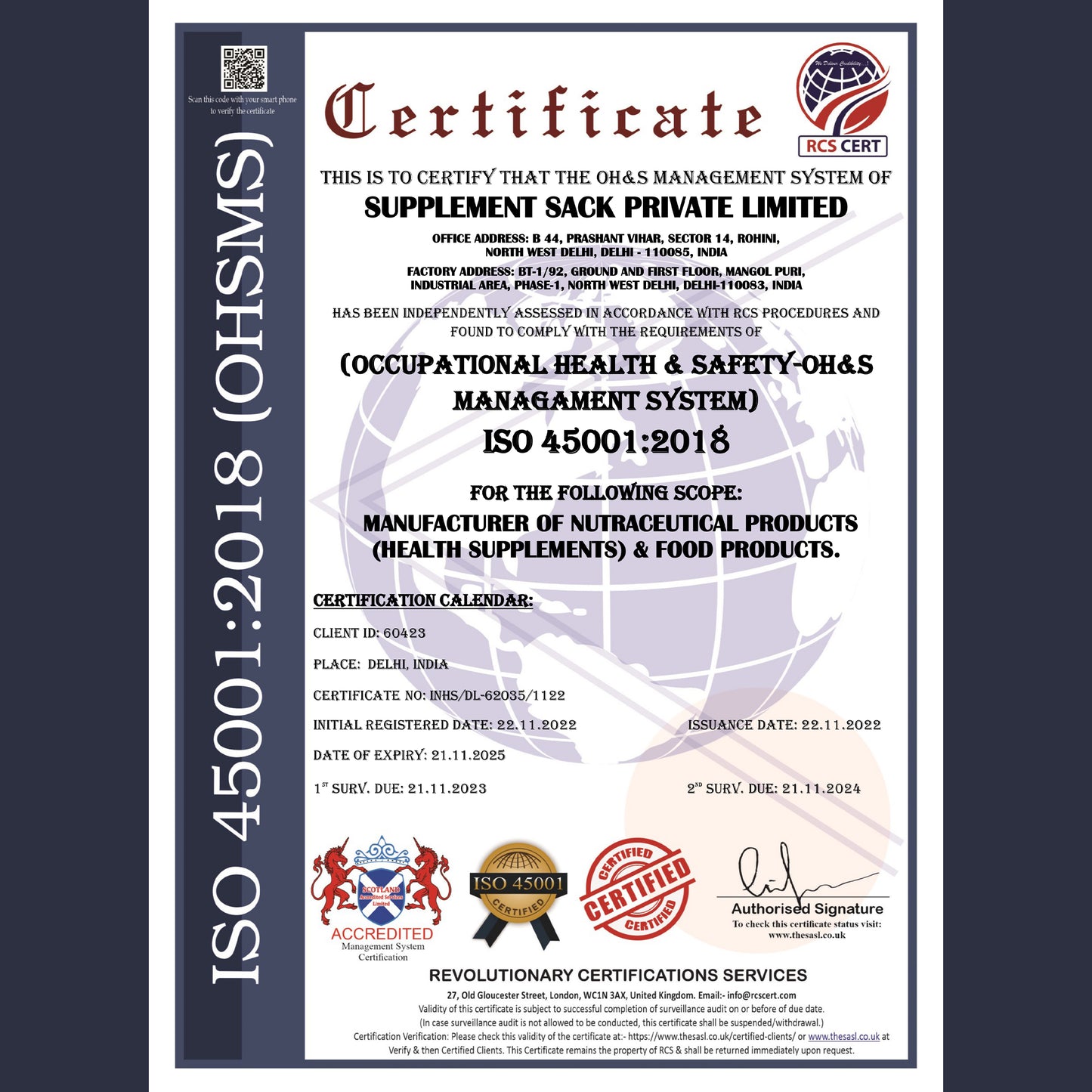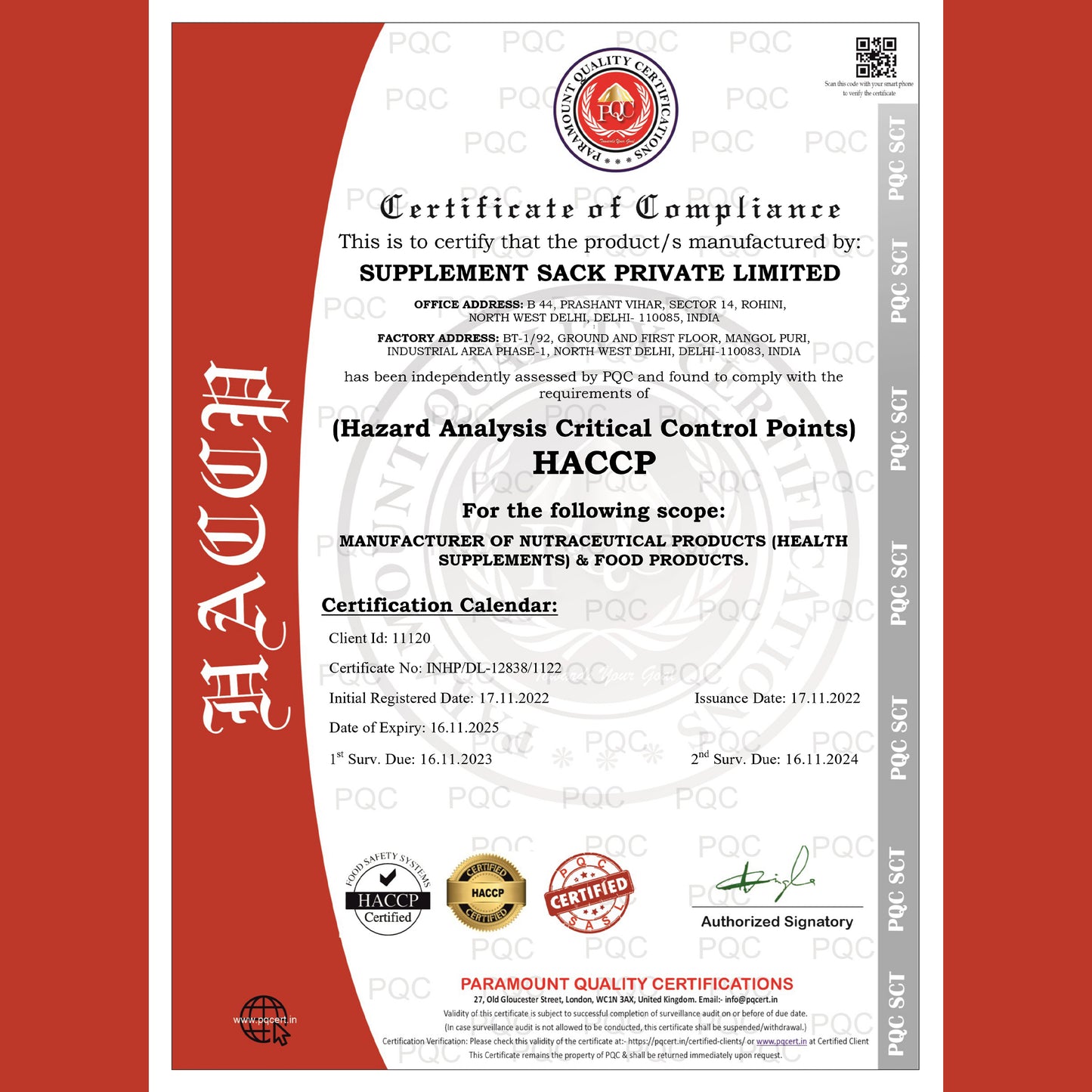 Reliable Partner for Superior Supplements
As a long-time retailer of fitness and nutrition products, I've had the privilege of offering Muscle Fibre's range to our customers. It's been a rewarding partnership, to say the least. Muscle Fibre consistently delivers high-quality supplements that our customers love.
The repeat demand for Muscle Fibre products is a testament to their effectiveness. Customers keep coming back for more, and we're happy to oblige. The strong customer loyalty they've fostered has significantly contributed to our sales and reputation.
One standout aspect is the reliability of their products. Not only are they top-notch in terms of quality, but we've experienced virtually zero customer complaints. This speaks volumes about the trustworthiness of Muscle Fibre's manufacturing processes and commitment to product excellence.
Tinu, Kharkhoda, Haryana
A Consistent Winner in Our Store
Muscle Fibre has become a consistent winner in our store, and for good reason. Their products have been a staple in our inventory, and our customers simply can't get enough of them.
What sets Muscle Fibre apart is the quality of their supplements. We've had the pleasure of working with them for quite some time, and during this period, we've seen a remarkable absence of customer complaints. This speaks volumes about the rigorous quality control measures they employ, ensuring that every product meets the highest standards.
We value our partnership with Muscle Fibre, not only for their exceptional products but also for their commitment to the success of their retailers. It's a partnership built on trust, quality, and mutual success, and we look forward to many more years of collaboration.
Kuldeep Das, Guwahati, Assam